This past Saturday we held the annual Spring GTG (get together) of kayak fishermen at Twin Coves Park on Grapevine Lake. This was my second GTG to attend since my induction into kayak fishing. Last year I remember walking around wide eyed and over whelmed. I met a lot of people last year that I have continually stayed in touch with and have regularly fished with throughout this last year. I don't think that there is anything better for growing our sport and introducing new anglers to many benefits of fishing from a kayak.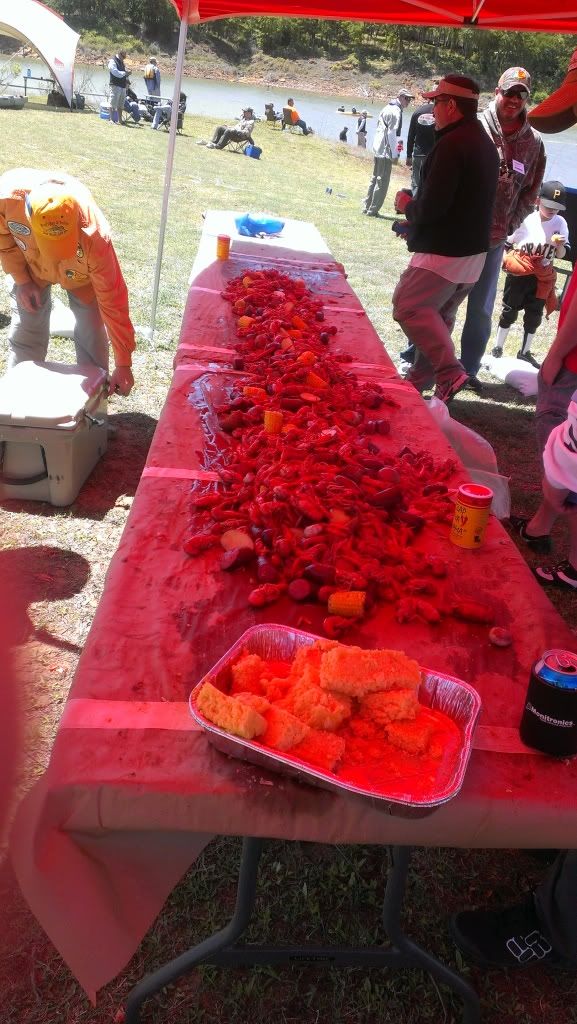 This years spring GTG was a great success with the many volunteers, donations, and organizers that put in countless hours allowing for this event to be the hit that it was. I was fortunate enough to help out Mariner Sails of Dallas with kayak demos this year, and I was really happy to share my passion of kayaking with people of all different kayak experience levels.
It was especially great to see everyone participating in different activities of fellowship throughout the day. At one point there were kids swinging a bat at a kayak pinata, and I thought how much of a family dynamic is really in this group. I heard a lot of guys talking about the pitching contest and at one time I looked over there and there had to be at least thirty guys lined up to take their shot. I have to give a nod to the mud bugs as well. The food this year was excellent and I think everyone was able to get their fill of craw fish, mushrooms, corn, and potatoes. This year was also another milestone year for H.O.W. donations with over $1,300 raised for a worthy cause.
My favorite part of events like these is talking to the random people that walk up just because they were just passing by and wanted to see what all the festivities were about. Down on the beach we had several people that just happened along the GTG and came down to demo boats, and that is the goal of kayak angler fellowship. I'm very proud to be a part of the North Texas kayak fishing family and it is because of how accepting and open this group is that it continues to grow each year.