I receive a TCU alumni magazine from time to time, and it contains information about current Hornedfrogs and how they are impacting the world. It usually has some pertinent information about sports on campus and how TCU is transitioning into the Big 12 conference. There was a very interesting spread in the spring 2013 edition that I wanted to share with my kayak fishing brethren because it affects us all that are on the water, and I am proud of my fellow TCU alumni for making strides to protect the forest and waters that we love.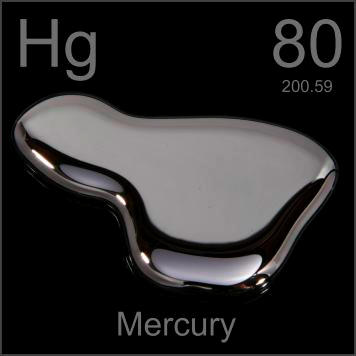 I am not going to quote the entire article, but I would like to share what I thought to be the highlights and a general outlook of the information contained in the article. I am also going to include a link to the full article at the bottom of the page so that you can read it in full.
TCU researchers and scientist set off to investigate mercury contamination levels in many Texas lakes. They started their massive undertaking in 2004 at a place where many of us have been and one of the most beautiful lakes in our state, Caddo Lake. What they have found so far is nerve rattling to say the least. Mercury contamination is some fish and invertebrates are at dangerous levels in a six state study area. Many of these bodies of water should have posted contamination warnings, but don't. Lawmakers are not sufficiently informed about the high levels of contamination in the wildlife because mercury monitoring programs are nonexistent. Matt Chumchal (class of 03) says, "Although the oil spill (referring to British Petroleum spill of 2010) was an environmental disaster, it is small compared to the current mercury problem in our region of the south central U.S. The area covered by high mercury contamination levels in fish is much larger than the oil spill. While the effects of the oil spill are diminishing, the mercury is not going away. It's not only bigger in geographic scale, it will last a lot longer."
Chumchal says that he chose Caddo Lake because of its diversity of aquatic species. He has been collecting fish from Caddo and shipping them back to TCU's Aquatic Ecology Lab in Ft. Worth. Two years later , after testing more than 1,000 fish, they have identified many factors previously unknown including; species, size, and age determine how contaminated a fish is.
I found it interesting that they also studied many ponds in the grasslands near Ft. Worth and they discovered that these ponds do not contain fish but the massive amounts of insects in them are loaded with high mercury levels. These little ponds have very little water but the big concern is what happens when water in flooded into these small ponds? What kind of damage will this cause? The research looks not only at fish contamination levels but also the insects they eat and the potential risk to humans, birds, and other wildlife that thrive in these areas.
TCU biology professor Ray Drenner says, "This is the title of a talk I want to give: Mercury in the South Central U.S.: When are we going to wake up?" He says, "Seriously. The southern part of the U.S. has the highest biodiversity of fresh-water fish in the world, and some of the highest mercury levels in the country. We have wonderful fish resources that are so contaminated with mercury they pose a serious health risk to humans and wildlife. We need to do whatever we can to identify the sources of this mercury to protect these irreplaceable resources. That's why we do what we do."