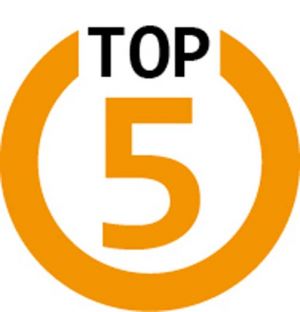 Fishermen in general are pretty tough to shop for because, lets face it, we pretty much buy ourselves what we want and need throughout the year anyway. As I do every year, here are my top 5 gifts under $50.
1.

LineCutterz ($12) - If you didn't already know Line Cutterz was featured on a recent episode of Shark Tank and actually received an offer from one of the sharks. This device is a wearable and compact solution to traditional fishing line cutters. It's a ring that's worn on your finger and has the capacity to cut even the toughest braided line with ease. The convenience factor alone makes the Line Cutterz the perfect for any angler.
2.

LuckyTackle Box ($43.17) – LTB is a monthly subscription box that contains lures targeted towards your choice of fish species. I actually have had this for the last 6 months, and I could not be happier with it. I get a box full of bass lures every month. The largest advantage to a box like this is that there is always one lure in my box each month that I probably would have never bought myself, it's like the ultimate way to try new things with low risk. You can get a three-month subscription for under $50 and can cancel or choose to extend your subscription.
3.

YakAttack Gift Certificate ($50) – OK, this one is kind of cheating but to be honest, Yak Attack has so many kayak fishing accessories under the $50 price point that a gift certificate is the only logical solution. Yak Attack is known for their high quality, American made, kayak fishing accessories like the Rotogrip paddle holder, LeverLoc Anchor Trolley, and BlackPack. If my wife or mother in law is reading this, hint hint, the search is over.
4.

LifeProofNuud iPhone 6 case ($39 on Amazon) – Yes the LifeProof case is almost $90 on their website, however I have purchased two of the Nuud cases from Amazon for under $50 and they were over a year apart. I have searched high and low for a better and cheaper waterproof, dustproof, and drop proof iPhone case and have yet to be successful. As someone that spends a great deal of time on the water this case is invaluable for my communication and ability to continually take pictures with my phone. (Link for Amazon price)
5.

Lifestraw ($25) – I have included this on my list in the past and I'll list it now because it makes such a great gift and can literally be a lifesaver in a pinch. I have two personal Lifestraws and I have been in situations where I needed them. Two separate occasions I was so excited for my upcoming fishing trip that I forgot to pack bottled water and my options were to cut my trip short or risk dehydration. Luckily I keep my Lifestraw in my front hatch dry bag with my first aid kit and the day was saved.
I hope everyone has a Happy Thanksgiving, a Merry Christmas, and a Happy New Year!! Tight lines