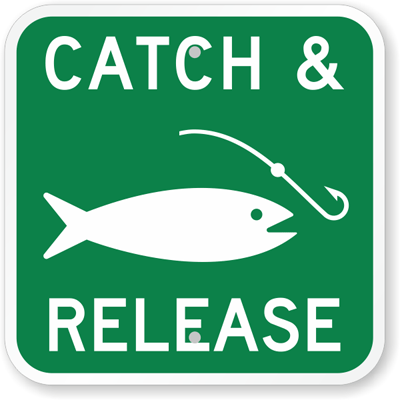 I love fishing. I love all aspects of fishing. I love the chase, I love the hook set, and the fight, and the release. I also love to take my daughter and my son fishing and pour into them my passion for fishing and all things outdoors. It makes me proud when my friends want to learn to fish and they come to me to get them started on the right path. I also love it when I have the opportunity to contribute to the community that has accepted me and made me feel welcome since day 1.
-->
I am not going to chain myself to a tree but I firmly believe in protecting our resources and passing down the knowledge and natural resources that were passed down to me. I have a local pond that is within very close walking distance to my house and it is the perfect place within the city to take my kids fishing, and feed the ducks, and share my love of the outdoors with them. The last few years I have noticed an increasing problem of illegal keeping of fish at our local city ponds. I have noticed a significant drop catch counts and fish activity in general in the last couple seasons. I have seen on multiple occasions' bank fishermen with large ice chests keeping any and all species they catch. I have walked passed and seen crappie, bream, catfish, and large mouth in their cooler. When you're talking about a half-acre body of water it doesn't take long to disrupt the ecosystem and allow turtles to overpopulate.
After seeing this I decided to write an email to the head of my local parks and recreation department about posting catch and release signs at all city ponds. To my surprise I received a reply email back within a few days with a positive response to my proposal. The parks and rec dept. was concerned about the fish being taken out of ponds because the city pays to stock the ponds with taxpayer money. I am proud to report that I received an email just four days later with pictures of my catch and release signs being cemented in at every city pond.
This may seem like a small victory and might not deter anyone from keeping fish, but I feel like I have made a difference in my community. I feel like I have taken small steps to ensure my children can continue to fish our local pond for many years to come. More than anything I hope and pray that my children can learn something from watching me confront an issue that I'm passionate about.